Faith Stepping Stones is a child-and-parent education program that goes from cradle to high school graduation.  There are eight steps along the way as we encourage and equip parents to be the primary faith mentors to their kids.
1) Raising a Healthy Baby (parents of infants)
2) Raising a Healthy Preschooler (parents of toddlers/preschoolers)
3) Entering School (kindergarten families)
4) My Bible (2nd & 3rd grade families)
5) Livin' Forgiven (5th grade families)
6) Surviving Adolescence (6th grade families)
7) Confirmation (8th grade families)
8) Graduation (Senior high school families)
Stone classes meet Wednesday nights from 6:30-8:15pm in the church library. For more information about any of these Stones, or to find out dates of when specific classes meet, contact Pastor Dan at (209) 957-8750 or pastordan@stalc.org.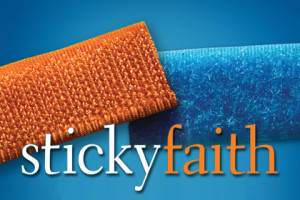 Sticky Faith is one additional Stepping Stone for families of all ages.  This Stone talks about practical ways to build faith into your family every day and how to prepare your kids to take their faith with them even when they go out into the world on their own.
Total Views: 12457 ,