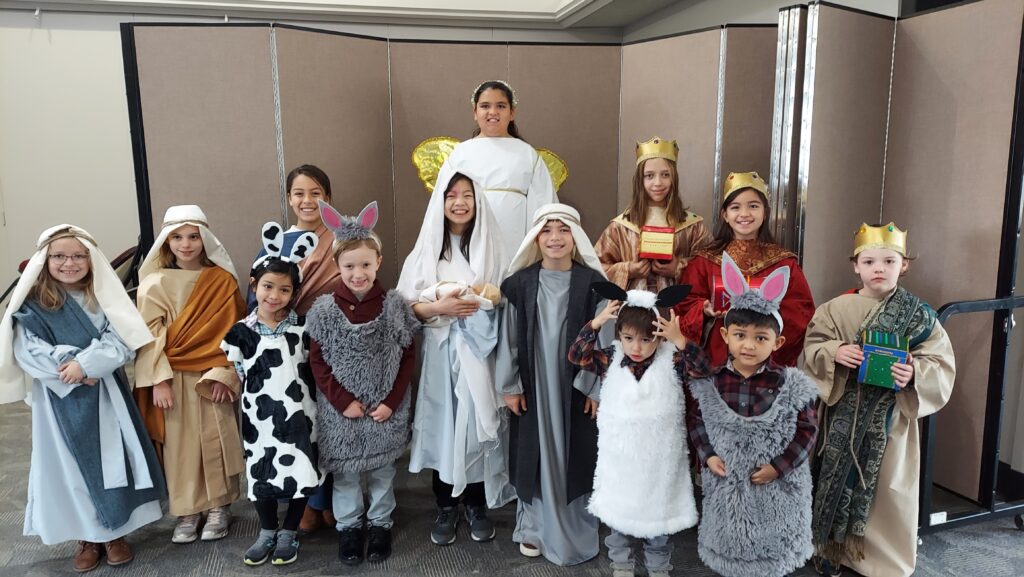 At certain times of year, we have extra services to celebrate special days in the Church calendar. Check here to watch for what's coming up.
Advent Midweek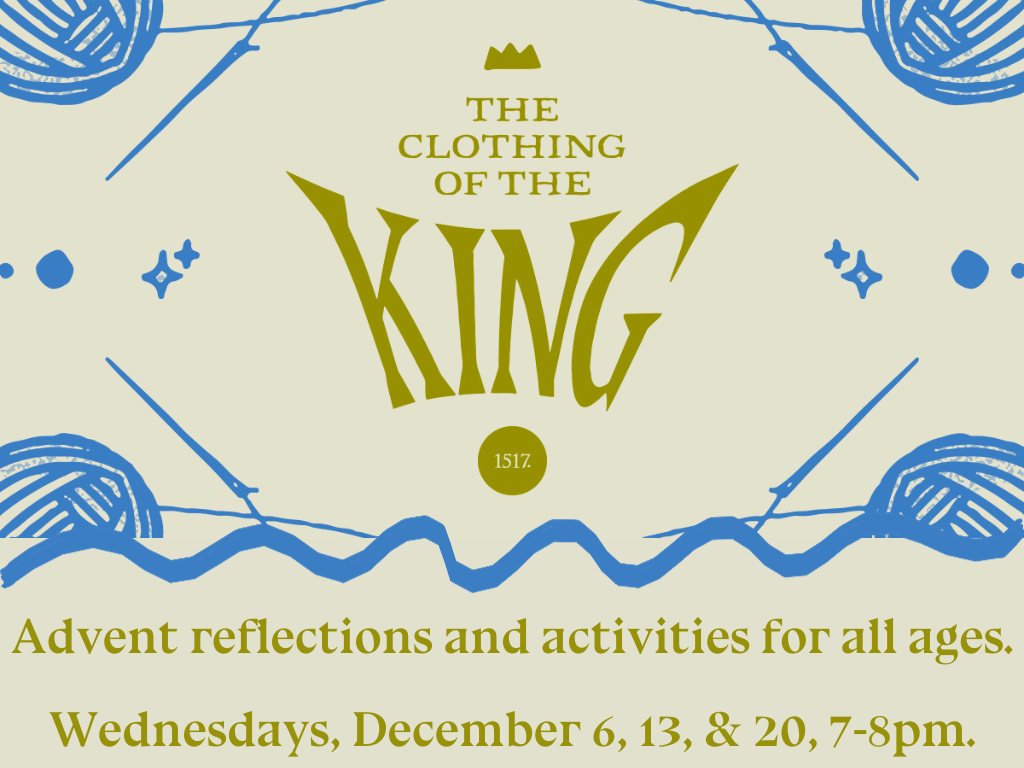 Wednesdays from 7-8pm, December 6-20. Bring the family and interact with simple crafts and projects as we learn about Jesus through a creative series based on clothing in the Bible.
Children's Pageant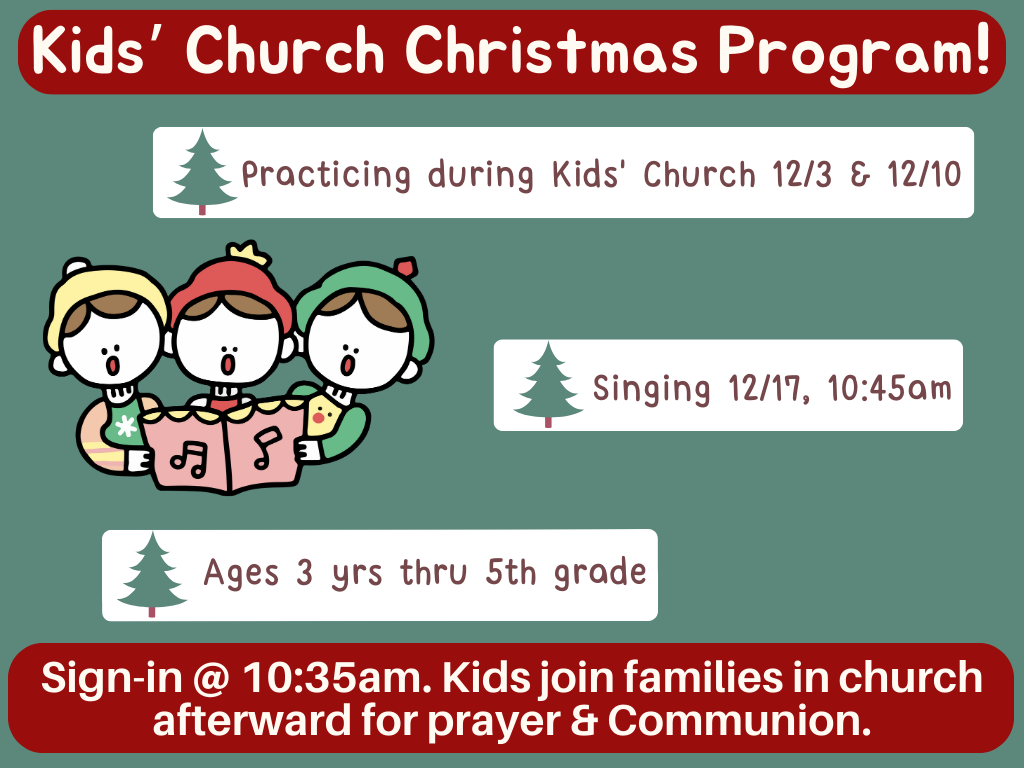 December 17, 10:45am. Is there anything cuter than kids dressed up like shepherds and angels? Come to morning worship and be blessed by our Kids' Church children sharing the story with us in a unique way. Is your child interested in participating? Come to practices during Kids' Church on December 3 and 10.
Christmas Eve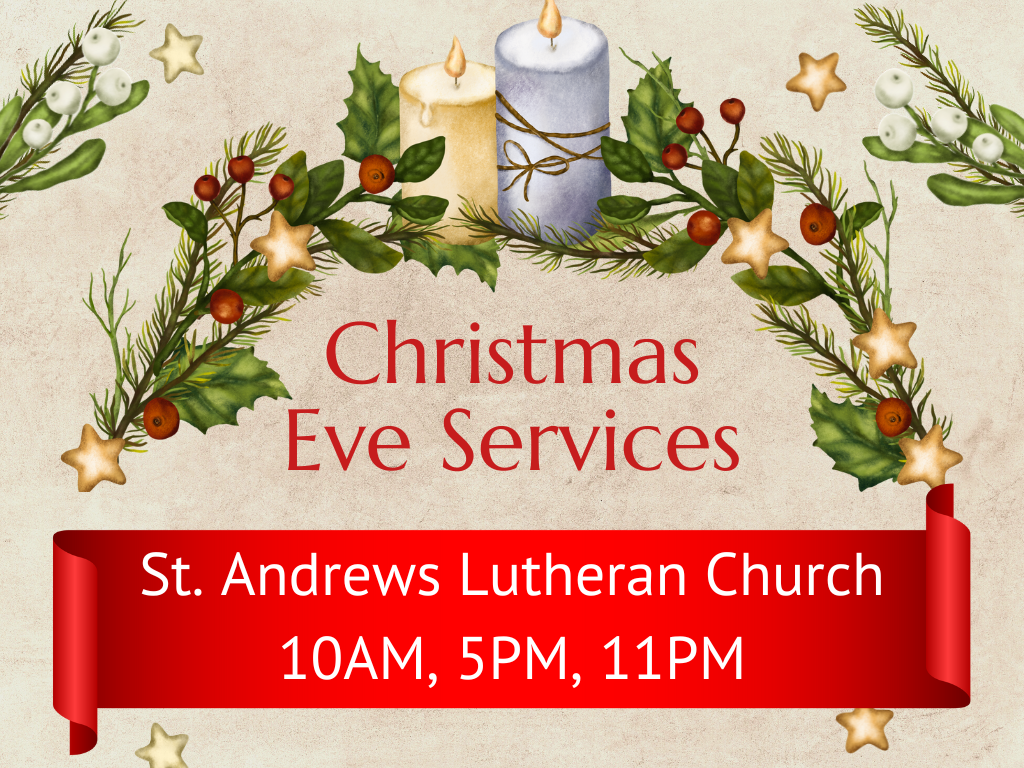 December 24, 10am, 5pm, and 11pm. Hear the story of Jesus' birth through Scripture and song! The 10am and 11pm services will include Holy Communion. The 5pm and 11pm services will include candle-lighting.
Christmas Day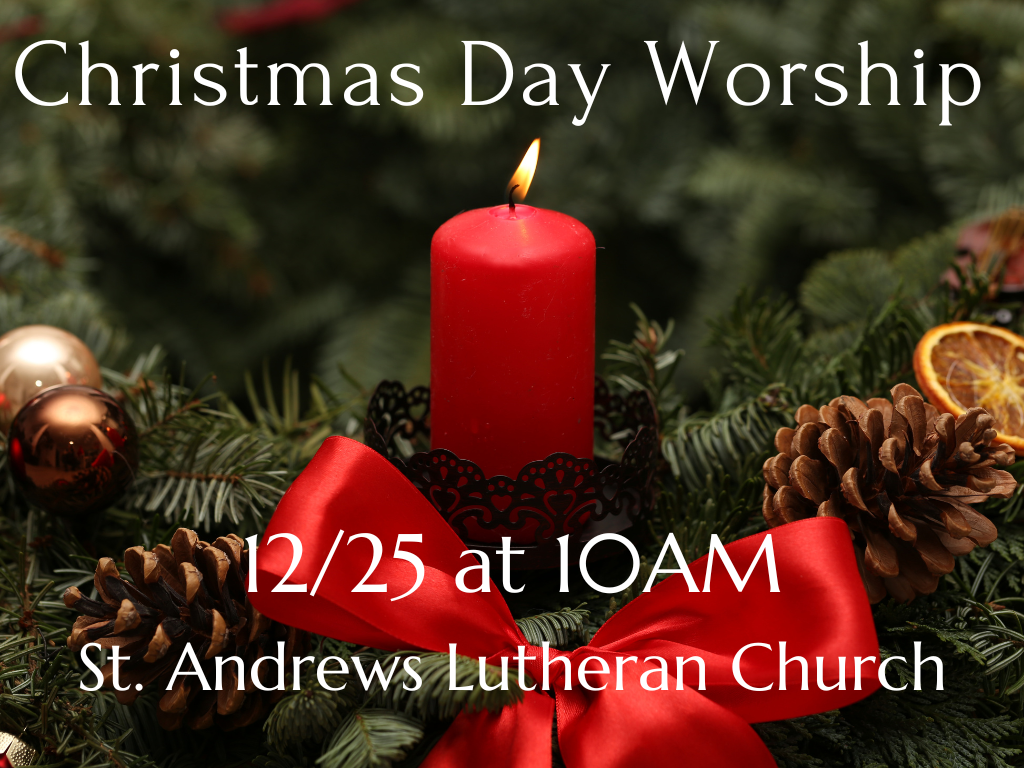 December 25, 10am. Sing more carols and rejoice in the birth of our Savior! Come with the family in your jammies.
New Year's Eve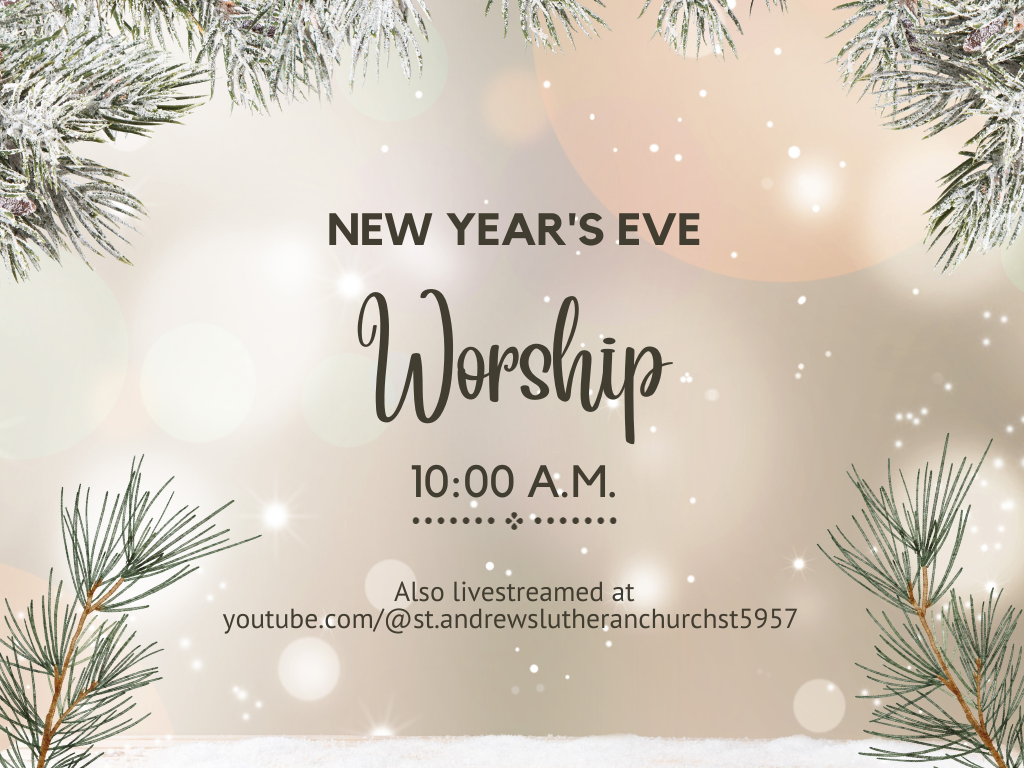 December 31, 10am. Close out 2023 with prayer, Scripture, a message from Pastor Brian, and even more Christmas carols…because it's still December!
Total Views: 121 ,