Dan Deuel – Pastor (pastordan@stalc.org)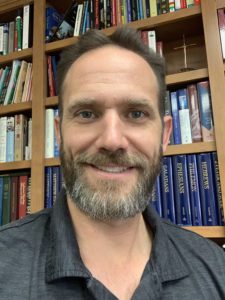 Pastor Dan joined the St. Andrews team in 2006. He is known for his enthusiastic and honest preaching and teaching. He lives for mentoring and coaching people of all ages and helping people discover their God-given purpose by helping them develop their relationship with Jesus. He oversees the staff and mission development of St. Andrews. Pastor Dan serves the community as a member of the Stockton Police Chaplaincy and a handler for Comfort Dog Rahab.
PD married his childhood friend and sweetheart Miriam in 1999 and the two have five beautiful children. They enjoy spending time in the outdoors, traveling, reading, and playing games together.
Brian Muldowney – Associate Pastor (pastorbrian@stalc.org)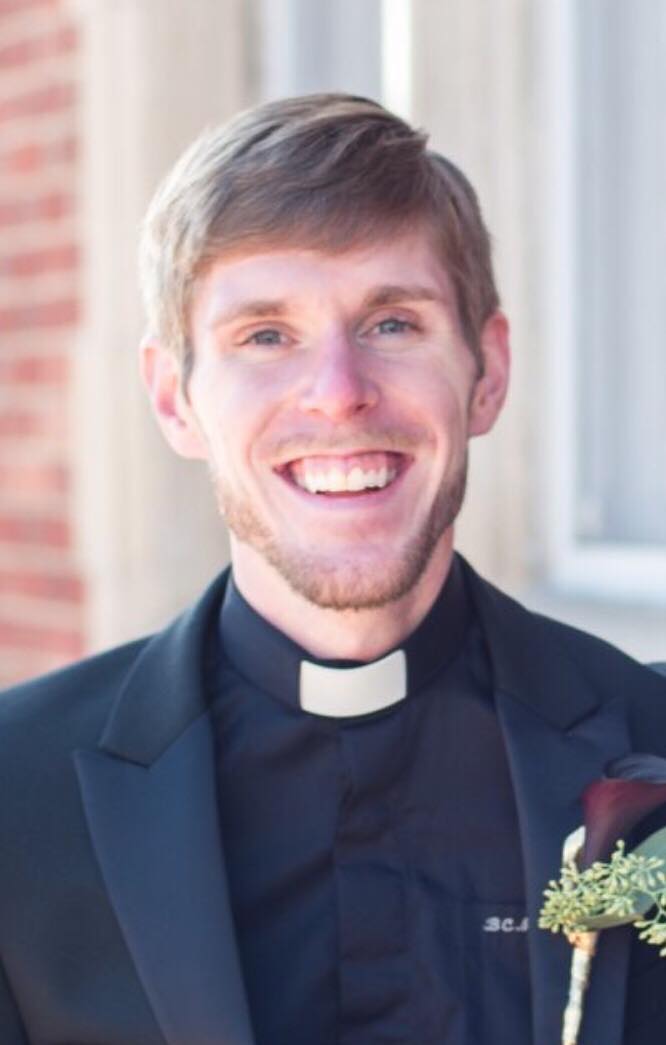 Pastor Brian started serving St. Andrews in the summer of 2019. He grew up in Dearborn, Michigan. He lives for people, and is always willing to talk with you about your family, your spiritual life, or even just how your day went. Brian strives to spread the truth of the risen Christ with all people, no matter the cost. He helps to oversee the growth of the youth of the congregation through H2H (Confirmation) and is also involved with a cross-cultural ministry in the Central Valley (LINK).
Brian is married to an amazing wife, Marybeth, who serves as a DCE at St. Paul's Lutheran Church in Tracy, CA. They love to run, hike, and camp. Pastor Brian also enjoys playing soccer and collecting vintage videogames. – Revelation 21:6
Kirk Hamilton – Deacon and Care Ministries (kirk@stalc.org)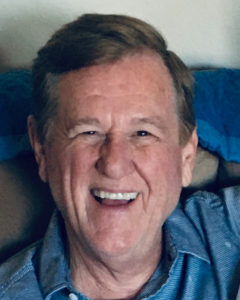 Kirk came to Stockton in 2016 and was Called by St. Andrews in 2018 to serve our compassion ministries as a licensed lay deacon. Deacon Kirk primarily brings Communion and a connection to Christ's Church Body to those who are unable to attend worship services, as well as visiting those who are sick. If you are in need of Deacon Kirk's services, you can email him or call the church office at (209) 957-8750.
Rachel McGehee – Worship and Communications Director (rachel@stalc.org)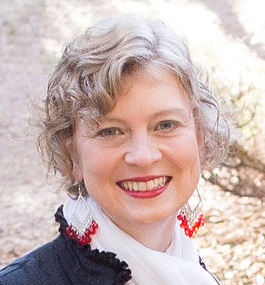 Rachel has served at St. Andrews since 2016. She coordinates service plans and volunteer scheduling for worship; plans music for the traditional service; and directs our mixed choir, bell choir, outreach choir, and instrumental ensembles. She also creates and manages content for our print- and online media. Rachel has loved music–especially singing!–her whole life. She enjoys traveling, landscaping, DIY projects, and entertaining. Her husband teaches high school in Stockton, and their two teen sons keep Rachel busy preparing meals.
Marla Rivas – Newday Preschool Director (newday@stalc.org)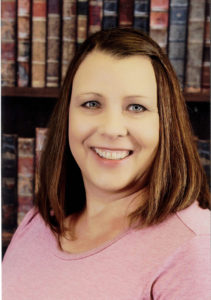 Marla has been in early childhood education for 29 years. She loves being a part of young children's educational growth. She and her husband, Carlos, has been married for 23 years and have 5 wonderful children. Marla loves to watch sports, hike, bike ride, kayak, and hang out with her family. Her goal is to provide a safe, loving and fun environment for the children of Newday.
Erika Kleinert – Band Director (erika@stalc.org)
Erika has been a member of St. Andrews since 2014. She met her husband Brandon at St. Andrews while participating in a collaborative concert, put together by our worship coordinator, Rachel McGehee, and Brandon's cousin Holly. This concert led to Erika and Brandon's marriage, which ultimately led to Erika taking on this position. She is currently the choir director at Cesar Chavez High School and occasionally performs with local community theatre and other musical ensembles. When not participating in the performing arts, Erika enjoys spending time at home with her husband, two daughters, and four fur-babies.
Pamela Farley – Office Administrator (office@stalc.org)
Karen Belden – Bookkeeper (karen@stalc.org)
Karen has been serving as bookkeeper at St. Andrews for over ten years.  She and her husband Dean have four children and she enjoys spending time with her family and eating delicious foods.
Ginger Herrera – Organist and Choir Accompanist (office@stalc.org)
Ginger is a longtime resident of Stockton, CA.  She attended University of the Pacific and earned a degree in Music Therapy. She then returned to school and worked as a school teacher for many years before retiring.  She has served as the St. Andrews organist and choir accompanist since February of 2016.
Ron Centers – Tech Coordinator  (tech@stalc.org)
Ron coordinates audio and livestreaming for our worship services as well as heading up development of our website and mobile phone app.
Total Views: 15792 ,