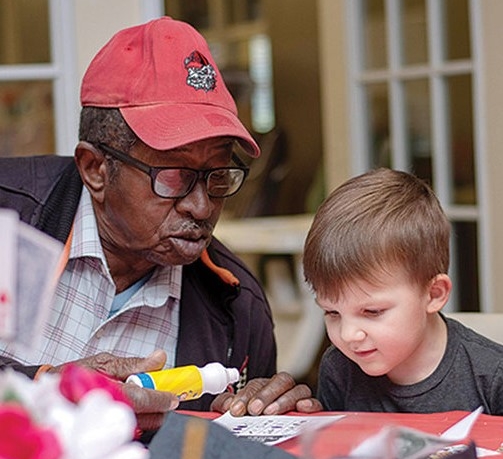 What Is Family Promise?

"Families come to us in crisis; we help them rebuild their lives with new skills and ongoing support." Family Promise (FP) is a ministry that helps local families address the root causes of family homelessness.
How does it work?
Families who have recently become homeless can apply to FP and go through a vetting process. Families accepted into the program receive holistic assistance in trying to regain stability through emergency shelter and meals, job and finance training, and transportation.
Why is St. Andrews partnering with Family Promise?
Our mission statement is "Inspiring our community to live out the hope found in Christ." We are called to act in faith, knowing we're loved and forgiven, and share God's compassion with others. This is a fantastic opportunity to do just that.
Here at St. Andrews, we house and feed one to three families during three weeks of the year. Our duties include providing dinner and breakfast, socializing in the evening with the families, and having two people stay overnight each night.
At 7:00am each day, the families are transported to the Family Promise day facility where they shower and have classes. They return to St. Andrews around 5:30pm, and the cycle repeats for one week (Sunday evening to Sunday morning of the following week).
How can I help during hosting week?
Bring one or more meals!
Plan some crafts or games and play with the kids for a couple hours one evening!
Eat dinner with the families and share God's love!
Spend a night at St. Andrews!
Please fill out our volunteer form if you'd like to help!
To learn more, please contact Pastor Brian.
Total Views: 1380 ,