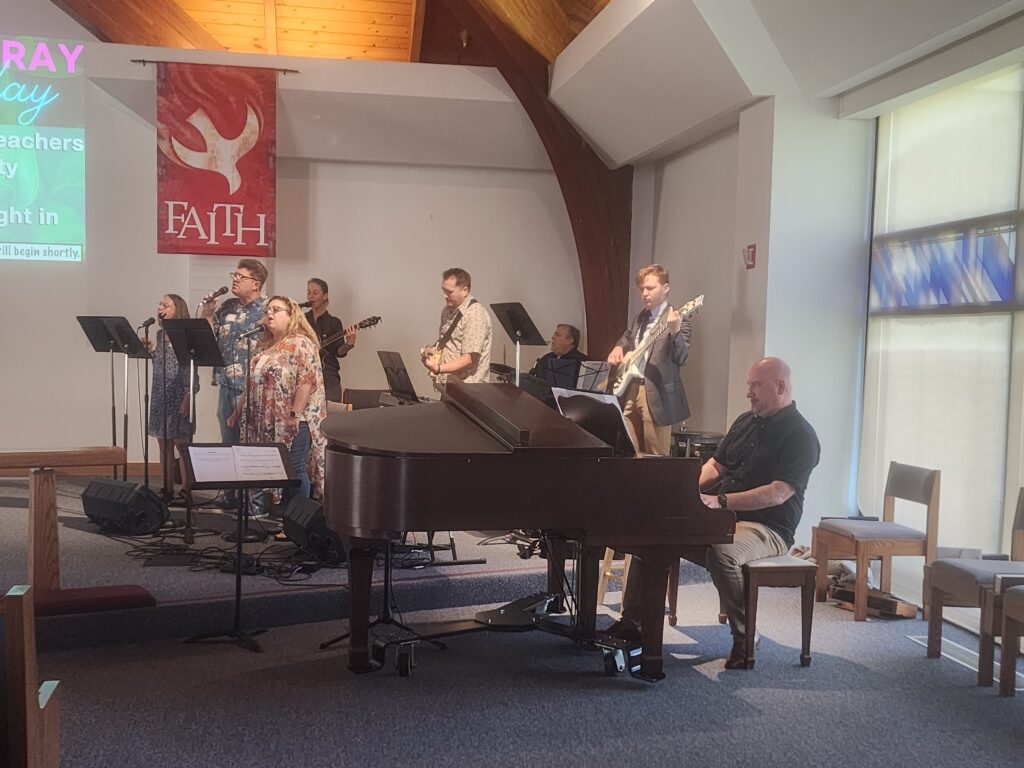 Contemporary Band – Our contemporary worship at 10:30am is led musically by a band made up of drums, electric and acoustic guitars, bass, keyboards, and vocalists. There are always opportunities for special music outside of playing with the band. Contact erika@stalc.org to learn more.
Instrumentalists and Small Ensembles – We are very blessed to have many instrumentalists and vocalists who seeks to praise God through music in worship. From trumpets to timpani to small vocal ensembles we love to work with musicians to bring additions to our worship.
Sunday Choirs – Our Mixed Choir and Women's Chorale meet on alternating Thursday evenings, 6:30-7:30pm. They sing at the 8:30-9:45am service at St. Andrews once per month. Need to be able to match pitch and learn to blend in a group. Reading music is helpful, but not imperative.
Sunday Handbell Choir – Meets 2nd, 4th, and 5th Thursdays of the month, 7:30-8:30pm. Plays at the 8:30-9:45am service at St. Andrews once per month. No music knowledge needed! Just need to be able to count to four.
If you are interested in participating in music at St. Andrews, please contact Rachel McGehee (rachel@stalc.org).
Total Views: 9081 ,